There's no denying the fact that building is a successful business is an uphill battle filled with fierce competition. In today's modern digital world things look simple on the top but are actually very complex on the inside.
Some marketers also believe the fact that Marketing in today's world has changed a lot in the past two years than in the past 50 years.
Most startups around the world are adopting digital marketing as a tool to generate more revenues, but aren't aware of the fact that all weapons are not equally effective.
For hitting the bullseye at the efficiently they need to build a strategy which is a union of tools that are only sharpened to make profits only. But before we look at the various marketing strategies, let's look at how it's done and the right way of doing it.
How to set up your digital marketing strategy?
Before even thinking about investing a single penny in digital marketing, learn about the basic concepts of marketing. What is marketing, why it's done and how important it is for your business?
It would be best if you have a marketing professional available with you to consult about the marketing fundaments.
There are many reasons as to why you need to begin with the basics, people don't realize the fact that even if the modern-day marketing has become digital, its still the same tool derived to attract and retain the customers.
What companies do is just hire some SEO which only knows how to bring results in the search engine, and that the end to it.
Once you're done with the fundaments and have the team on your side, its time to unleash the true digital marketing potential
Use the following tools listed below to mount your sales in a jiffy.
Whatever business you're doing, your audience matters the most to your business. Always craft your digital marketing strategy carefully to appeal to your audience.
Understand the fact that it's not only about creating a website. Your website should have all the necessary information on it, it should be intuitive, fast and shall also have a dedicated layout designed for smartphones.
Develop a series of FAQs and use them to respond to your audience and clients queries.
Remember, higher the user experience, better the customer response.
There's no alternative to generating creative dedicated content for your website.
You need to invest in a solid content marketing strategy that engages your customers and audience.
Creative, information and new content always have a strong impact on your target market.
Note that 80% of your content in most of the cases shall be about your product, while the 20% must be focused on your online sales and giveaways, etc.
SEO – Search Engine Optimization
Most people do the mistake of optimizing their website once it's finished, it, later on, becomes difficult for the SEO experts to optimize it for the search engines.
Note that your website has to be both user-friendly and search engine friendly. Hire or consult with the SEO experts before you even lay down the seed of your website.
A well-optimized website will always show up higher in the search results in contrast to any random website.
Video Marketing is a need
Videos are the most powerful tools of marketing out there.
A 10-second video can deliver a much bigger message than an image or text.
In most of the scenarios, it best to go for the live coverage such as Facebook Live, Instagram Stories, and Snapchat stories to engage your audience.
Apart from that, you can also use webinars and live events for your product launches, product tutorials, Q&A sessions, and more. This will help your audience connect more closely to your brand and products.
Use Right Advertisement Channels
Now that you've done all the basics right, it is time for you to dive right into the real marketing channels right away to mount your sale without wasting a single moment.
1.  Email Marketing
Many believe that the email marketing is dead. However, emails are still all around and are delivering a handsome return on investment to the brands.
A study suggests that email marketing delivered an impressive 122% ROI which was four times higher than paid search, direct mail, and social media.
Learn from the companies who are leaders in email marketing such as Uber and Oyo.
Tips for successful email marketing
Keep your subject line clear, crisp, engaging and feature rich

Avoid jargons as much as possible, most of your readers are a layman

Break up text into a readable form

Talk about benefits, features, and offers

Design it in a mobile-friendly manner
2. Social Media Marketing
Social media can be both money-making or devastating platform for your business in case you didn't use it wisely.
90% of the marketers believe that social media is the most important tool for businesses. While at the same time, 89% believe that increased social media initiatives have also increased the exposure of the company.
Some Effective Benefits
It increases business exposure and traffic

Generates loyal customer base

Improves search engine rankings

Increase in sales
How to chalk out social media marketing plan
Before starting up a new page or channel. Choose the right social media marketing channels for your business. Remember that if one business is generating more traffic and revenues through Twitter, does not mean it'll also be the best platform for you.
If the data suggests that your potential customers or your competitor's potential customers are on Facebook, it is time that you should always pay close attention to it.
Before diving into a new channel, ensure that you focus on the one which is already generating value for your business.
3. PPC, or Google AdWords
All the advertisements which you view on the top or right side of on your search results on the search once you type a query in the search box are nothing but a part of PPC advertisements.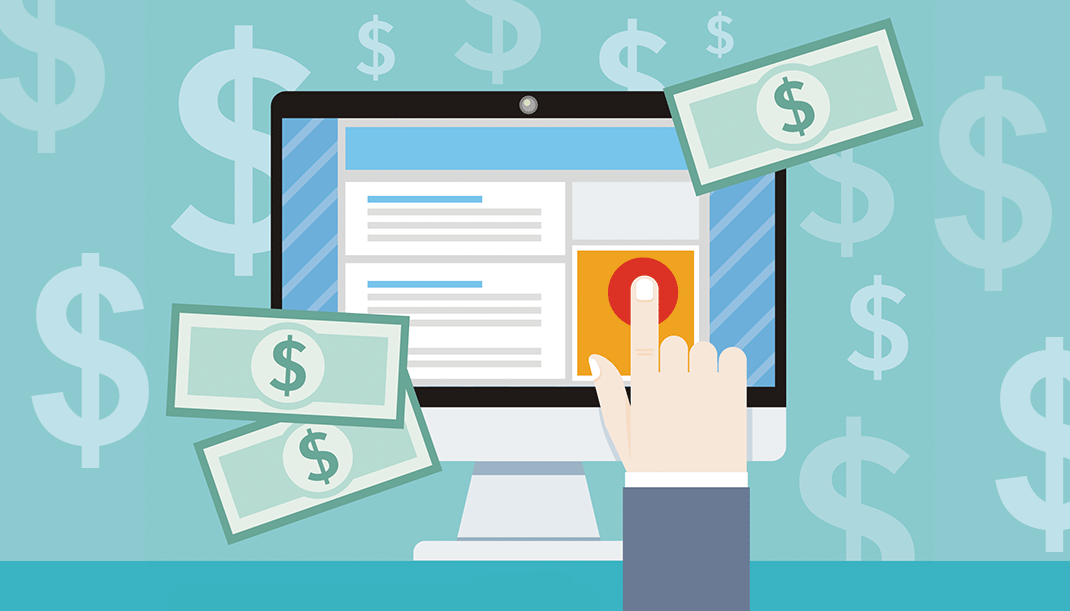 PPC is a powerful marketing tool which shall always be a part of your digital marketing strategy for many reasons. Although complex to begin at first, it's still the highest paying marketing channel available out there.
Advantages of PPC
Reach the right customer with the right ad

High ROI, as you only have to pay if a buyer clicks on your ad

Full control over your investments

Instant results

PPC data can help you chalk out your organic traffic strategy
Recommended article :